Implementing Novel Solutions for Promoting Cultural Change
In Geoscience Research & Education
The INSPIRE Program delivers a multi-faceted solution for transforming culture, shifting power, and authentically engaging underserved communities in earth and environmental sciences. The program provides opportunities for post-baccs and early career researchers to gain skills and experience through mentoring, training and professional development activities in a wide range of geoscientific disciplines. The program prioritizes engagement of communities through co-design of research, and fosters a just, equitable, and inclusive geoscience research community that reflects the diversity of the nation and is rooted in multi-directional listening and knowledge transfer. Through INSPIRE, the Columbia Climate School research and education community, including its alumni, will participate in coordinated mentoring and support, while providing connections and networking opportunities for program participants. 
INSPIRE will deploy and scale three key initiatives:
A co-designed inclusive learning ecosystem that integrates MSI researchers and students with CCS researchers to provide mentoring, research experience and  professional development for Visiting Fellows and Bridge to PhD Scholars;
A framework for co-designing inclusive community-focused research and programs that address emerging geoscience problems rooted in community-partnerships and engagement with local New York City schools;
An evidence-based social science component focused on the concept of 'armoring' historically marginalized people through self-affirmation intervention coupled with storytelling that highlights inspirational geoscience career pathways;
---
INSPIRE Bridge Students
INSPIRE's Bridge program will create new opportunities for post-baccalaureates to gain skills and experiences that can launch their careers in the geosciences. This two-year program will leverage the existing CU Bridge to PhD program, which provides a range of activities and initiatives to help post-bac scholars thrive while preparing them for a successful transition into graduate school. Additional details about the program, including support, benefits, and the application process, are available on the Columbia University Bridge Program web page.
INSPIRE Bridge Scholars will have the opportunity to work with faculty and researcher mentors that span a wide range of geoscience and climate science disciplines. Potential mentors can be identified by exploring the scientific staff of the Lamont-Doherty Earth Observatory and the Columbia Climate School, and faculty of the Department of Earth and Environmental Science.
---
INSPIRE Visiting Fellows
INSPIRE's Visiting Fellow program will cultivate geoscience leadership at MSIs. Visiting Fellows will lead co-designed research projects through their home institutions, with collaborative support of Columbia Climate School researchers available to them. This program will utilize a hybrid model that includes both in-person and virtual collaboration and supports reciprocal visits that promote in-person collaboration and community building between institutions. The goal of the Fellows program is to developing research projects led by the Visiting Fellows at their home institutions. 
The INSPIRE Visiting Fellow application will be live in the coming weeks.
>> Please fill out this webform if you would like to receive application information. <<
---
Through INSPIRE, the Columbia research and education community, including its alumni, will participate in coordinated action of mentoring and support, and will offer networking opportunities to the Bridge Scholars and Visiting Fellows. The envisioned cultural transformation will increase the creativity, equity, relevance, and impact of geoscience research and education, both within the New York City metropolitan area and nationally. 
INSPIRE is funded by the National Science Foundation as an implementation grant through the Cultural Transformation in the Geoscience Community Program. The envisioned cultural transformation cultivated by INSPIRE will increase the creativity, equity, relevance, and impact of geoscience research and education, both within the New York City metropolitan area and nationally. For more information about the program, please contact the INSPIRE Program Office at [email protected]
Executive Team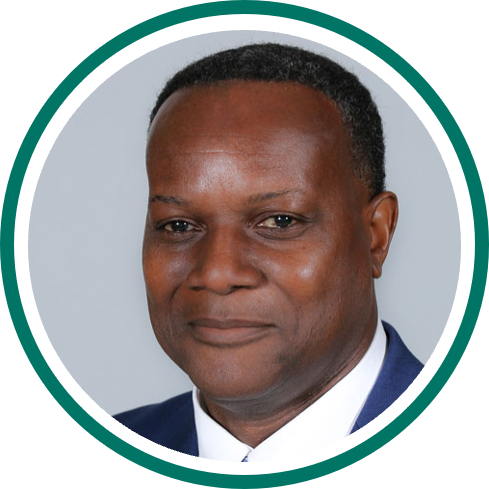 Co-PI
Associate Provost and Dean of Curriculum and Research, New York City College of Technology