"This postdoc program was one of the most important steps in building my career, providing exactly the foundation I needed for future success. I had incredible opportunities to pursue research grants for climate-related studies and collaborate with world-class scientists in hydrology, geochemistry, social science, and law from inside Columbia and beyond. The program gave me flexibility to conduct independent and collaborative research and publish with exceptional co-authors."
Program and Application Details
Overview
Through the Climate School Postdoctoral Research program, Columbia University's Climate School supports the scholarship needed to tackle climate change and its related global challenges. The Climate School works to offer solutions through transdisciplinary research, partnerships, education, innovative technology, building knowledge, and the sharing of ideas.
The Climate School Postdoctoral Research program is the premier program in the world for those dedicated to a better understanding of critical scientific and social issues in Climate as well as in global sustainable development. Climate School Postdoctoral Researchers will join multidisciplinary teams of outstanding, committed scientists to advance our scientific understanding of these challenges and develop practical responses to address them. 
Successful postdoctoral candidates are matched with Principal Investigators and mentors from across the Climate School, including the  Climate School's research centers and programs, the Lamont-Doherty's Earth Observatory, Columbia University Medical Center, and other affiliated schools and departments. 
For a list of faculty and researchers who have expressed an interest in mentoring a postdoctoral researcher, please click here.
The program provides innovative postdoctoral scholars with the opportunity to build a foundation in one of the core disciplines represented within the Climate School (sustainability, the environment, social justice, and the geosciences), while at the same time acquiring the breadth of cross-disciplinary expertise needed to address critical issues related to sustainable development. Specific areas of research include carbon neutral economy, adapting to future climate, earth fundamentals, resilient ecosystems, climate, and social systems, and climate justice and equity. The program offers a unique intellectual surrounding that fosters cross-disciplinary interaction, research, and education.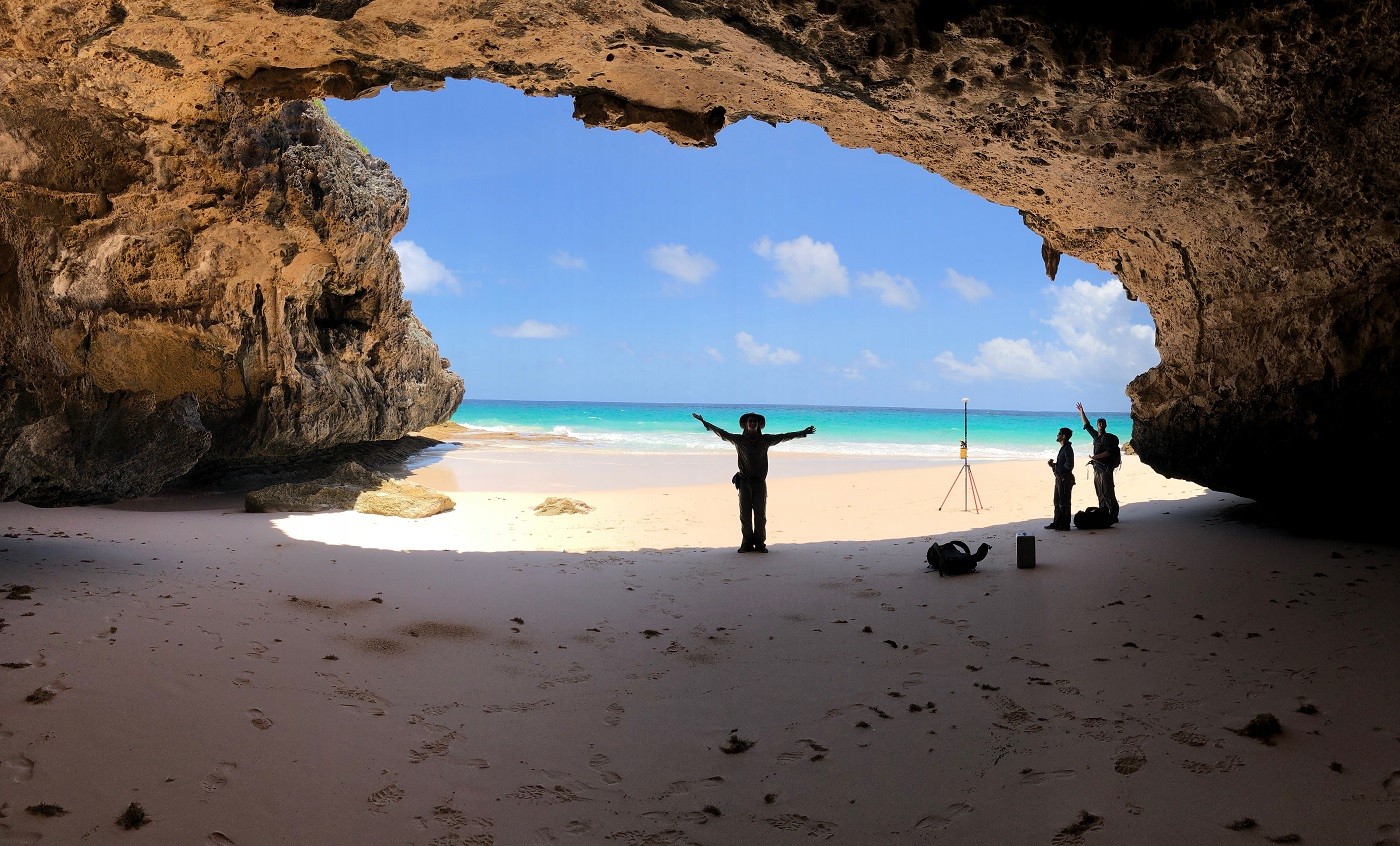 To apply, candidates must complete the online application and submit a proposal for research that would contribute to the goal of global sustainable development. Proposals may suggest participating in, contributing to, or extending existing multidisciplinary Climate School projects. Candidates are also encouraged to develop new, innovative projects that connect Climate School expertise. In addition to submitting the application and proposal, candidates are encouraged to identify and contact their desired multidisciplinary mentoring team, i.e., two or more senior faculty members or research scientists/scholars at Columbia University with whom they would like to work during their appointment.
We encourage research proposals for topics from all areas of sustainable development and climate research for the postdoc program. This year, we are particularly interested in the following thematic areas, which we see as priorities for addressing some of the global challenges that the Climate School is working to address:
The Food Transition
The globally intertwined food system both contributes to climate change and is highly vulnerable to changing weather patterns. This initiative develops and disseminates robust evidence on sustainable pathways for food system transition, working closely with stakeholders locally and globally.
Coastal Viability
Coastal regions around the world face significant risks due to sea level change, both rising and falling. This initiative leverages fundamental research in sea level and coastal science to develop solutions and partnerships with local communities and governments to create a path to a more resilient future.
Energy Storage
Columbia is working to increase capabilities in battery technology, including improvements in performance, finding new materials for batteries that do not depend on rare metals, and understanding the intersection with the grid. 
Carbon Management
Columbia pioneered the scientific research and technological innovation for carbon removal and its sequestration into rocks, and is working to find new technologies for removing, transporting, and storing carbon.
Artificial Intelligence (AI) and Climate
Columbia has world-leading teams of climate modelers who develop precise methods for predicting the future under specific scenarios. These methods allow us to understand and map the changing world, including the impact of climate solutions and interventions. 
Disaster Resilience
Catastrophic events amplified or triggered by climate change lead to mass casualties, trauma, economic damage, and political instability. This initiative develops techniques to improve disaster preparedness, prevention, prediction, response, and resilience across societies.
Climate Finance and Risk 
Columbia's team of leading scholars is developing the field of climate finance to understand the levers and resources required to support pathways toward decarbonization.
Climate and Environmental Justice
Climate variability and environmental sustainability dilemmas present unique challenges for various demographic groups inside and among countries and regions. It is critical that responses to climate and environmental challenges be informed by the needs, rights, histories, and visions of the future of groups who will be impacted by a particular policy or technical solution.
Questions? Email [email protected].
The Lamont-Doherty Earth Observatory (LDEO) also awards postdoctoral fellowships in the earth, environmental, and ocean sciences. Please visit the LDEO Postdoctoral Fellowship page for more information.
Program Details
Start Date and Duration: Climate School Postdocs are appointed for twenty-four months and appointments typically begin on September 1. However, depending on individual circumstances, as well as the needs of a postdoc's host research unit, appointments may begin as early as July 1.
Application Opens: Wednesday, September 6, 2023
Application Deadline: Wednesday, November 1, 2023, by 5pm Eastern Time
Reference Letter Deadline: Wednesday, November 8, 2023, by 5pm Eastern Time
Funding: Climate School Postdocs will receive an annual salary of $71,640. They are also awarded a research stipend of $12,000 over the two-year term for reimbursable expenses related to the appointment. These funds can be used for relocation and moving expenses, as well as for computers, travel, conference, journal, book, software, equipment, and other research costs.
External Funding: CCS Postdocs are encouraged to participate in the development and submission of research proposals in cooperation with their mentors, host research units, or other researchers. When doing so, they must follow all Columbia University rules applicable to postdoctoral scholars.
Visas: Columbia University only grants limited-term J1 visas for non-US citizens. Read more information on Columbia's visa eligibility policies online.
Benefits: CCS Postdocs are considered Officers of Research and are eligible for benefits provided by Columbia University for full-time employees. For more information, please visit Columbia's Office of Human Resources online. The rules, regulations, and policies that govern employment at Columbia are also listed on the website.
Orientation: A series of information sessions and visits to  Climate School research units.
Spring and Fall Symposia: Two public symposia per year in which both first-year and second-year postdocs present their research and participate in discussions with the audience. The symposia provided a great opportunity for postdocs to engage the Columbia research community as well as the larger public in innovative research in sustainable development.
Postdoctoral Seminars: A seminar series in which each postdoc presents her or his ongoing research. Visiting speakers also participate in the seminars. Postdocs may also coordinate group projects that are designed, discussed, and implemented during these times. The meetings are informal and designed to foster interdisciplinary and problem-solving discussions among CCS Postdocs, faculty, and researchers. Lunch is provided. 
Other Climate School Seminar Series: Climate School Postdocs receive invitations to other events and speaker series at Columbia, including those sponsored by the  Climate School's Lamont-Doherty Earth Observatory (LDEO), Goddard Institute for Space Studies (GISS), International Research Institute for Climate and Society (IRI), Center for Environmental Research and Conservation (CERC), Earth Engineering Center (EEC), and the Center for International Earth Science Information Network (CIESIN).
Questions? Email [email protected]
Application Guidelines
Eligibility
To be eligible for the program, candidates must have received their doctoral degrees (Ph.D., M.D. or J.D.) within five years prior to the start of the appointment. All doctoral requirements must be fulfilled and the degree awarded before the start of the appointment. People holding current positions with rank above post-doctoral scientist are not eligible for appointment under university rules. Those holding current post-doc positions should contact our office to determine eligibility. The program is open to U.S. and non-U.S. citizens. Columbia University is an affirmative action/equal opportunity employer. Minorities and women are encouraged to apply.
Application
Deadline: Wednesday, November 1, 2023 by 5pm Eastern Time
To apply to the program candidates must submit the following documents:
Online Application
Curriculum Vitae
Brief Personal History
Research Proposal
3 Recommendation Letters
In addition to submitting the application and proposal, applicants are encouraged, but not required, to contact their desired multidisciplinary mentoring team, i.e. two or more senior faculty members or research scientists/scholars at Columbia University with whom they would like to work during their appointment. Please note that an endorsement from a faculty member or researcher does not guarantee acceptance into the program.
Brief Personal History Format
Two (2) page maximum, double-spaced; one-inch margins, minimum 11 point standard font. The personal statement should include the following elements based on their relevance to your situation
Brief personal introduction and research statement.
Paragraph in your personal statement that addresses diversity, equity, and inclusion.
Summary of any discussions you have had with potential mentors. Note: endorsement from a faculty member or researcher does not guarantee acceptance into the program.
Explanation of gaps in employment or studies (these will be considered on a case-by-case basis).
Prior postdoctoral positions - Columbia University policy only allows a cumulative maximum of 5 years in a postdoctoral position, whether held at or outside of the university. If you have prior postdoc experience, please contact Gabby Cohen to discuss your application.
Recommendation Letters
Three (3) recommendation letters are required by Wednesday, November 8, 2023, 5pm Eastern Time. Once an application is successfully submitted, the references listed will receive an email with the Applicant ID and the link to upload their letter.
Note: We strongly recommend informing your references of the request for a letter in advance of submitting your application. We also recommend following up with your references after you have applied to ensure that they have received the information to upload their letter. 
Research Proposal Format
Five (5) page maximum; double-spaced; one-inch margins; minimum 11 point standard font.
Bibliographic references are required but not counted toward the 5-page maximum. They should be included in the same document.
The research proposal should address how the proposed work will contribute to the goal of global sustainable development. Proposals may suggest participating in, contributing to, or extending existing multidisciplinary  Climate School projects. Candidates are also encouraged to develop new, innovative projects that connect  Climate School expertise.
Research Foci and Mentors
Research foci are determined by the postdocs themselves. Thus, Climate School Postdocs play an active, independent role in developing their own areas of expertise and research agendas. Candidates are encouraged to review the list of the Climate School's research units and relevant Columbia University and Barnard College departments to see the breadth of potential mentors and collaborators actively engaged in research at the university.
Candidates are strongly encouraged to identify and contact a mentor prior to applying. Candidates are also encouraged to scope additional members of the Columbia Climate School who hold the rank of Assistant Professor / Research Scientist or higher. For a list of faculty and researchers who have expressed an interest in mentoring a postdoctoral researcher, please click here.
Selection Procedure
Applications are reviewed by the  Climate School Postdoctoral Selection Committee, which is composed of senior  Climate School faculty from across the Institute. Care is taken to ensure that all of the  Climate School's core disciplines are represented in the Committee.
An initial, rigorous review of the applications examines several factors, including the following:
Strength of the research proposal
Relevance to the Climate School's mission and research themes
Interdisciplinary and collaborative potential
Practice/policy/community engagement relevance
Previous academic experience
Strength of academic/professional references
Applications that merit further consideration are moved forward to the directors of one or more relevant  Climate School research units. Based on feedback received from the research units, the Selection Committee reevaluates the applications in great detail before reaching a final decision.
Decisions
Appointments will be announced in March 2024.
Diversity, Equity, Inclusion
Please include a paragraph in your personal statement that addresses Diversity, Equity, and Inclusion. Applicants should demonstrate the following:
an awareness and understanding of systemic inequities that limit access
a desire to advance opportunities and upward mobility for historically underserved, underrepresented, and economically disadvantaged communities/populations
a clear demonstration of accomplishments, credentials, and/or a performance history that highlights a commitment to eliminating said barriers while also exploring the creation of opportunities when possible- in practice or research
plans or efforts to continue this commitment through tangible contributions that could be demonstrated through future research, activities, or service to communities or organizations that seek to advance these goals
Walkes, S. (2021). Developing Your DEAI Statement. The CPNP Perspective, 8(1).
Our Postdocs

Shams Azad (2023-2025 Cohort)
Dr. Shams Azad earned his doctoral degree from New York University, where his research is dedicated to the comprehensive exploration of hazardous pollutant exposure and the discernment of direct and indirect effects of extreme events and conditions with advanced sensing techniques and data-driven methodologies. As a postdoctoral research scientist at the Columbia Climate School, he collaborates closely with Dr. Steven Chillrud on developing high-resolution models pertaining to groundwater metal exposure within the U.S. Northern Plains region. He earned B.S. from the Bangladesh University of Engineering and Technology and M.S. from Stuttgart University of Applied Sciences.

Thalia Balkaran (2021-2023 Cohort)
Thalia Balkaran has conducted research in many of the small islands of the Caribbean region focused on vulnerability, sustainable livelihoods and disaster risk reduction. She received her PhD in Environmental Management from The University of the West Indies, Mona Campus. Her research focused on the vulnerability of Micro, Small and Medium Tourism Enterprises to tropical cyclones in Jamaica and Tobago. She was a double scholarship recipient from The Caribbean Catastrophe Risk Insurance Facility (CCRIF-SPC) and The Enhancing Knowledge and Application of Comprehensive Disaster Management (EKACDM) Initiative, funded by Global Affairs Canada. She also received an undergraduate degree in Geology and Geography from The University of the West Indies. She will work with Jeffrey Schlegelmilch at The National Center for Disaster Preparedness at the Columbia Climate School on the Resilient Children/Resilient Communities Initiative. Her research will place emphasis on building child-focused resilience in post-disaster settings in The United States and the Caribbean. The main goal of this research is to advance the knowledge of material related to children, their resilience and disasters.
She can be found on Twitter: @balkaran_t.
Bianca Carducci (2023-2025 Cohort)
Bianca Carducci is a nutrition scientist, specializing in the linkage between food systems, nutrition, and environmental sustainability. Bianca received her PhD from University of Toronto in Nutritional Sciences with a Collaborative Specialization in Global Health where her dissertation aimed to improve the understanding of the food environment and its relationship with diet-related health outcomes in school-aged children and adolescents in low- and middle- income countries, using Pakistan as a case study. In addition, she holds a Master of Science in Nutritional Sciences from University of Guelph. Most recently, she was a Canadian Institutes of Health Research Banting Postdoctoral Fellow at Berman Institute of Bioethics and Bloomberg School of Public Health at Johns Hopkins University. At the Climate School, she is working with Dr. Jessica Fanzo to expand the Food for Humanity Initiative. This includes developing targets for food system indicators to measure and monitor progress, particularly as it relates to sustainable and healthy diets and nutrition (Food Systems Countdown Initiative); just transformations for healthy food systems, including economic and policy incentives (EAT-Lancet 2.0 Commission); as well as modelling the effect of climate variability on crops (Vision for Adapted Crops and Soils) and dietary diversity.
Personal website: biancacarducci.com

Isatis M. Cintron-Rodriguez (2022-2024 Cohort)
Isatis M. Cintron-Rodriguez is a Puertorrican climate scientist studying the chemistry, transport and impacts of air pollutants on the cryosphere and Small Island Developing States. She has a long track record of community organizing and capacity building in Latin America and Caribbean (LAC) Region focusing on climate governance and ethics to expand the civic space at the UNFCCC and national levels. She works at the intersection of science, governance and civic diplomacy building bridges between citizens, policymakers and scientists. She has won the National Science Foundation Graduate Fellow Award and her work has been supported by the Union of Concerned Scientists to make citizens' assemblies to build a community-led NDC for Puerto Rico, a blueprint that has served to coordinate and deploy citizens assemblies globally for broadening spaces for civic engagement at the local and international levels.  
Twitter: @isa_bori
LinkedIn: linkedin.com/in/isatiscr

Dylan S. Davis (2022-2024 Cohort)
Dylan is a Postdoctoral Research Fellow funded by the National Science Foundation and hosted in the Climate School at Columbia University. He is an archaeologist specializing in remote sensing applications and human-environmental interaction. Dylan's work focuses primarily on settlement distributional patterns and their connections to environmental factors in island and coastal regions. Ultimately, his work seeks to further our understanding of how people interact with and are affected by their environment. Dylan's ongoing research seeks to understand the role that socioeconomic strategies play in long-term ecological change across landscapes. Specifically, his postdoctoral research focuses on how soil and vegetation are impacted by foraging, pastoralism, and agricultural activities and how sustainability is impacted by these differing socioeconomic systems. Dylan earned his Ph.D. in Anthropology in 2022 from Penn State. He also has an MA (2018) and BS (2017) in Anthropology and a BA (2017) in Geography from Binghamton University. 
Twitter: @DDavis_Arch
Website: d-davis.github.io

Ian Gray (2023-2025 Cohort)
Ian Gray is an economic sociologist and science and technology scholar who studies the various ways that communities, governments, and organizations are coping with the physical impacts of climate change. His current research is focused on the integration of scientific knowledge about future climate impacts (SLR, heat stress, water availability, extreme weather) into the risk assessment practices of financial institutions, and the subsequent social consequences of this integration. He has also researched deliberation dynamics in the international climate negotiations and the use of carbon offsets as tools of development in tropical forest countries. He received his PhD in sociology from the University of California, Los Angeles, and was an IFRIS Fellow at the Écoles des Hautes Etudes en Sciences Sociales, in Paris, affiliated with the Centre Alexandre Koyré. He holds a Masters in City Planning from the Massachusetts Institute for Technology, and was a member of the research team at Sciences Po's médialab between 2012-2015.

Manuel P. Linsenmeier (2022-2024 Cohort)
Manuel's main research interests are climate change and sustainable development. In his research, he uses economic theory and applies econometric methods to a variety of data, including national accounts, results from climate models, and satellite derived datasets.
He is particularly interested in the costs of climate variability, the benefits of weather forecasts, and the effects of weather and climate change on ecosystem services. He also works on the political economy of climate change mitigation.
Some of his recent works show that temperature variability significantly affects the  seasonality of GDP, pointing out additional needs for adaptation in a warming world.
Prior to joining Columbia, Manuel received his PhD in Environmental Economics from the London School of Economics and Political Science, where he was affiliated with the Department of Geography and Environment and the Grantham Research Institute on Climate Change and the Environment.
Personal website: mlinsenmeier.com
Twitter: @manulinsenmeier

Nicolas Lippolis (2023-2025 Cohort)
Nicolas Lippolis is a political economist interested in how economic ideas, political institutions, and changes to the global economy shape the development strategies of countries in the Global South. His doctoral research at the University of Oxford examined the drivers of industrial policy in Angola and Ethiopia at a time of high commodity prices and China's global rise. As a postdoctoral researcher at Columbia Climate School, Nicolas is conducting research on how states in Africa and Latin America navigate financial constraints, a decarbonizing world economy, and China's global presence to chart strategies for energy transitions and green industrialization.
Prior to the doctorate, Nicolas earned an MSc in Economics for Development and a BA in Philosophy, Politics and Economics, both from Oxford University. He has taught at Oxford, Sciences Po Paris, and the University of Paris 1 Panthéon-Sorbonne. He has also consulted with the World Bank, and previously worked in emerging markets macroeconomic research at Goldman Sachs in London. Nicolas is a native of Rio de Janeiro, Brazil.

Maya Moore (2023-2025 Cohort)
Maya is an interdisciplinary food systems scholar, focusing on resilience among smallholder farmers. Having lived and worked in Madagascar for the better part of the last 20 years, she is interested in the nexus between tropical agriculture, biodiversity conservation, sustainable livelihoods and human well-being. Her recent work has primarily looked at motivational factors influencing behavioral change among smallholder farmers in Madagascar, a climate change hotspot at the intersection of food security and biodiversity conservation. Her postdoctoral research working alongside partners at CGIAR's AICCRA program will focus on gender dimensions of climate-resilient technology adoption among farmers across six countries in sub-Saharan Africa. Maya earned her Ph.D. in Food Systems from the University of Vermont where she was affiliated with the Gund Institute for Environment and the Institute for Agroecology. She also holds an MA (2008) in Sustainable International Development from Brandeis University and a BS (2003) in Biology and French from Georgetown University. 
LinkedIn: https://www.linkedin.com/in/maya-moore-2b778b15/
Google Scholar: https://scholar.google.com/citations?user=wq44R-YAAAAJ&hl=en

Farideh Hosseini Narouei (2021-2023 Cohort)
Farideh received her Ph.D. in Chemistry from Clarkson University, Potsdam, NY. Her research primarily focuses in the field of analytical chemistry including electrochemical detection, characterization of nanoparticles and dissolved ions, and the development of sensors/biosensors for environmental and clinical applications. Outside the lab, she was the founder of Clarkson University Electrochemical Society Student chapter (CU-ECS), she is a recipient of President's challenge 2020 best research award at Clarkson University for her novel sensor development, and she was recognized and awarded for her leadership skills several times. During her one-year postdoc, she worked on the electrochemical treatment of landfill leachate and industrial wastewater samples for the removal of PFAS, heterocyclic compounds containing nitrogen and heavy metals. Based on her research experience, Farideh calls herself an electrochemist and analytical chemist interested in developing sensors and treatment methods for environmental applications.
At the Climate School, she will work with Dr. Ben Bostick and Dr. Ana Navas-Acien on, "Developing portable and cost-effective customized smartphone-based electrochemical sensors and devices for water qualification in household applications." Her research will focus on developing portable sensing devices for the electrochemical detection of arsenic and other analytes in drinking water."
Twitter: @fnarui

Enquye Negash (2022-2024 Cohort)
Enquye Negash is a paleoecologist interested in understanding the paleoenvironmental context of human evolution. Her current research focuses on studying vegetation structure in modern African ecosystems using geochemical, paleobotanical and quantitative methods. The aim of her research is to apply the knowledge garnered from modern ecosystem to the fossil record to make accurate paleoenvironmental reconstructions. She conducts fieldwork in national parks and fossil bearing sites in eastern Africa.

Kathelyn Paredes Villanueva (2022-2024 Cohort)
Kathelyn Paredes Villanueva holds a Bachelor of Science in Forestry and a Master of Science degree in Sustainable Management of Natural Forests from Universidad Autónoma Gabriel René Moreno, also in Water Resources Management from Universidad Mayor de San Simón (Bolivia). She earned a PhD degree in Tropical Dendrochronology at Universidad de Córdoba (Spain). She has been applying state-of-the-art methods for tracing timber origin during her second PhD at the Forest Ecology and Forest Management group at Wageningen University (the Netherlands) and as part of her postdoctoral research at the Tree-Ring Lab of the Lamont-Doherty Earth Observatory at Columbia University.

Nadia Seeteram (2022-2024 Cohort)
Nadia Seeteram recently completed her Ph.D. at Florida International University, where she researched the dynamic, long-term impacts of sea-level rise on coastal communities and their implications for future climate-related mobility. She previously held research positions at the U.S. Environmental Protection Agency and the New York State Governor's Office of Storm Recovery. Nadia has a M.S. in Environmental Studies from Florida International University and a B.S. in Psychology and Environmental Policy from Fordham University. Nadia also recently completed a fellowship with the Aspen Institute's Tech Policy Hub, where she focused on improving long-term disaster recovery grant administration at the U.S. Department of Housing and Urban Development. 
LinkedIn: linkedin.com/in/nadia-seeteram-491349b5
Website: nadiaseeteram.com

Asya Svirinovsky-Arbeli (2023-2025 Cohort)
Asya is a postdoctoral scientist in the group of Prof. Lauren Marbella in Chemical engineering department at Columbia University. She is a chemist specializing in Nuclear Magnetic Resonance (NMR) spectroscopy. In her research, she is interested in monitoring degradation processes in real-time to elucidate the chemical mechanisms underpinning degradation in Li-ion and Li-metal battery commercial systems. Her work aims to gain unique insights into the various degradation pathways that influence the fate of batteries, crucial for developing reliable diagnostic tools. Asya has received the "Next-Gen Environmental Sustainability Postdoc award for outstanding PhD graduates" in 2022.
She earned her PhD in the Molecular Chemistry and Material Science department in the Weizmann institute of Science in Israel, under the guidance of Prof. Michal Leskes, where she was also awarded the Sustainability and Energy Research Initiative (SAERI) Fellowship. During her doctoral studies, she developed new approaches to enhance surface sensitivity in NMR to study energy storage and conversion systems. She presented her research in numerous conferences around the world. She holds a BSc and MSc in Chemistry with a specialization in Materials Science from Bar-Ilan University in Israel.
Twitter: @Asya_Sviri

Anna-Katharina von Krauland (2023-2025 Cohort)
Anna-Katharina von Krauland's work is focused on interdisciplinary sustainability solutions that address climate change and accelerate the transition to renewable energy. Her doctoral research centered on developing wind energy atlases for the United States and India that illustrate the best places to develop wind farms, thereby increasing certainty for resource planning, significantly expediting the wind farm siting process, reducing investment risk, decreasing future project costs, and enhancing access to key data for energy planners and policymakers. Anna-Katharina's work as a Climate School postdoctoral scholar, mentored by Dr. Vijay Modi and Dr. David Goldberg, identifies and solves data limitations that hinder accurate wind energy assessments, and elucidates the co-locational opportunities for different clean energy technologies. She earned a Ph.D. from Stanford University's Atmosphere/Energy Program in the Department of Civil and Environmental Engineering, where she also completed her M.S. degree. While at Stanford, she led The Solutions Project, a research organization committed to developing roadmaps to help transition countries, states, and cities around the world to 100% renewable energy. She earned her B.S. from Cornell University, where she studied Bioenvironmental Engineering and Business.

Andrew Wang (2023-2025 Cohort)
Andrew Wang's research interests center on the development of electrochemical energy storage technologies to address the most pressing societal climate issues. At the Climate School, Andrew will work under the mentorship of Professor Dan Steingart to use techno-economically guided principles, along with physics-based models and experiments, to evaluate and design lithium-ion and beyond lithium-ion battery architectures for better serving renewable-grid-storage applications. He will also study battery supply chain bottlenecks from the perspective of critical mineral circularity. Andrew received his Ph.D. in Engineering Science from Oxford University and his B.S. in Chemical Engineering from the University of California, Berkeley.
The Columbia Climate School Postdoctoral Research program has provided postdoctoral scholars with the opportunity to engage in cross-disciplinary sustainable development research. Over 120 alumni have completed the postdoctoral program, coming from diverse backgrounds that include law, theology, medicine, science, economics, engineering, ethnomusicology, and anthropology.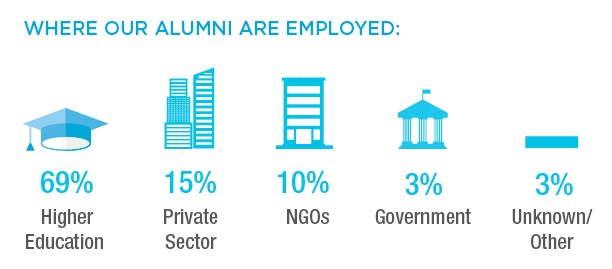 Most alumni go on to pursue careers in higher education and have accepted academic positions at universities such as Columbia University, Indiana University, Oberlin College, and University College London. Others have joined NGOs, government, and the private sector, or started their own companies.
2021-2023 Cohort
Yue Huang
Daniel Green
Leah Jones-Crank
---
2020-2022 Cohort
Amanda Baxter
Sarah Garland
Festival Godwin Boateng
Arturo Pacheco-Solana
Muye Ru
Cascade Tuholske
---
2019-2021 Cohort
Ben Bales
Spencer Hill
Robbie Parks
Beth Tellman
Liv Yoon 
---
2018-2020 Cohort
J. Nicolas Hernandez-Aguilera
Weston Anderson
James Jones
Winslow Hansen
Megan Maurer
Elisabeth Nebie
Sha Zhou
---
2017-2019 Cohort
Allison Bridges
Pilar Fernández
Maron Greenleaf
Anand Osuri
Andy Stock
---
2016-2018 Cohort
Ruthie Birger
Kyle Davis
Alexandra Karambelas
Milad Kharratzadeh
Ding Ma
Nandini Velho
---
2015-2017 Cohort
Madison Condon
Robert Elliott
Xiaohui Feng
Justin Mankin
Hannah Nissan
Jeffrey Paller
---
2014-2016 Cohort
Graeme Blair
Booyuel Kim
Shauna Downs
Martina Kirchberger
W. Victoria Lee
Shira Mitchell
---
2013-2015 Cohort
Katherine Alfredo
Elliot Cohen
Tanya O'Garra
Aurelie Harou
David Kanter
Ezra Markowitz
Jilian A Sacks
Katya Vasilaky
---
2012-2014 Cohort
Astrid Dannenberg
Joshua Fisher
Jesse Lasky
Emilie Perge
Tess Russo
Gary Watmough
Leigh Whittinghill
---
2011-2013 Cohort
Tien Ming Lee
Ying Li
Jaime Madrigano
Nada Petrovic
James Tamerius
Katherine Tully
Shelley Welton
Meng Xu
---
2010-2012 Cohort
Ana Arjona
Andrew Bell
Sarah Kaschula
Hope Michelson
Alexandra Morel
Daniel Soto
Annika Sweetland
Tara Troy
Derek Willis
---
2009-2011 Cohort
Shahzeen Attari
Ilana Brito
Chao Chen
Gillian Galford
Jonathan Hickman
Carlos Pérez
---
2008-2010 Cohort
Stergios Athanassoglou
Sandra Baptista
Liza Comita
Elisabeth King
Chie Sakakibara
Sean Smukler
Leigh Winowiecki
---
2007-2009 Cohort
Haimanti Bhattacharya
Daven Henze
Cassidy Johnson
Melissa Keeley
Erin Lothes Biviano
Mary Nyasimi
Gretchen Peltier
Kenneth Shirley
---
2006-2008 Cohort
Alex Awiti
Matthew Bonds
Darby Jack
Florence Kondylis
Brenda Lin
Valerie Mueller
Deborah Salon
Tobias Siegfried
Ulrich Wagner
---
2005-2007 Cohort
Susan Doll
Vladimir Gil
Rebekah Green
Franco Montalto
Murugi Ndirangu
Michael Reilly
Roland Russell
Christian Webersik
---
2004-2006 Cohort
Lee Addams
Yanis Ben Amor
Kristina Czuchlewski
Fabrice De Clerck
Christopher Doll
Jane Carter Ingram
Harounan Kazianga
Bijan Khazai
Caroline Korves
Nikhil Krishnan
Cristina Maria Rumbaitis-del Rio
Nori Tarui
---
2003-2005 Cohort
Susanne Bauer
Mary Booth
Jennifer Cole
Jonathan Donner
Ben Evans
Guillermo Franco
Nobuyuki Hanaki
Kate Jones
Martin Sandbu
Anton Seimon
Yesim Tozan
Jessika Trancik
---
2002-2004 Cohort
Angela Bednarek
Brian Mailloux
Nicky Sheates
---
2001-2003 Cohort
Liliana Botcheva-Andonova
Saugata Datta
Tracy Holloway
Lensyl Urbano
---
2000-2002 Cohort
Peter Dodds
Joe Thornton
---
1999-2001 Cohort
Zoltan Takacs
Xianzhong Wang