Sign up for our mailing list below in order to receive updates about upcoming offerings and events for the 2022/2023 academic year.
Workshop Registration
Sign up below for the our fall 2022 Professional Learning workshops. Registration deadlines:
Climate Risk and the Law - October 4, 2022
Predictions, Projections, or Portents - Weather and Climate Modelling - October 13, 2022
Workshop Information Session Recordings
Fall 2022 Professional Learning Program Info Session - Climate Risk and the Law
Fall 2022 Professional Learning Program Info Session - Predictions, Projections, or Portents - Weather and Climate Modelling
Fall 2022 Instructors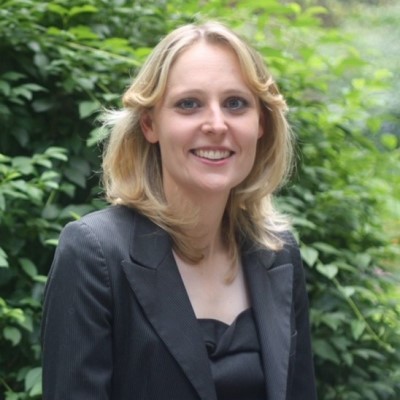 Romany Webb is an Associate Research Scholar at Columbia Law School and Senior Fellow at the Sabin Center for Climate Change Law. Romany's energy-related research explores how legal and policy tools can be used to minimize the climate impacts of energy development as well the impacts of climate change on energy infrastructure. Romany also researches legal issues associated with the development and deployment of negative emissions technologies on land and in the oceans. She is also the co-chair of the Climate Change, Sustainable Development, and Ecosystems Committee of the American Bar Association's Section of Environment, Energy, and Resources.
Prior to joining the Sabin Center, Romany worked at the University of California Berkeley Energy and Climate Institute, researching executive authority to combat climate change. Romany also completed a fellowship with the Kay Bailey Hutchison Center for Energy, Law, and Business at the University of Texas at Austin, where she researched energy policy. The fellowship followed several years working in private practice in Sydney, Australia. Romany received an LL.M., with a certificate of specialization in environmental law, from the University of California, Berkeley in 2013. She also holds an LL.B., awarded with first class honors, from the University of New South Wales (Australia).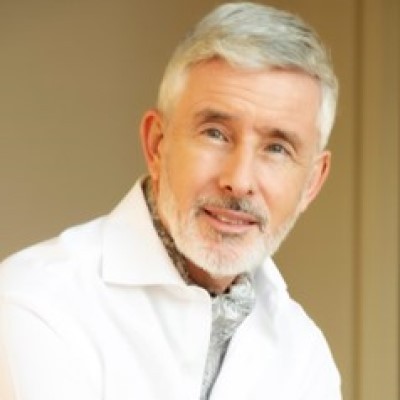 Simon Mason has been involved in seasonal climate forecasting research and operations since the early 1990s. He has published numerous papers on seasonal climate forecasting and verification, and on climate services. He is the lead developed of the Climate Predictability Tool (CPT), which is used in forecast operations and research around the world. Mason has extensive experience in the production of seasonal climate forecasts in contexts such as the Regional Climate Outlook Forums, and works closely with the World Meteorological Organization (WMO) to promote the definition and adoption of forecasting and verification standards.
In 2018, Mason was awarded the World Meteorological Organization Commission for Climatology Award for Outstanding Service. Mason joined the IRI in 1997, working initially at the Scripps Institution of Oceanography, and moving to Columbia University in 2003. Prior to joining the IRI, Mason was deputy director of the Climatology Research Group at the University of the Witwatersrand, in South Africa, where he developed empirical models for predicting southern African rainfall variability.
About Our Professional Learning Programs
The Professional Learning program is meant for working professionals and adult learners who want to develop new skills and explore new topics to further job-related interests, without the long-term commitment of a degree program.
These offerings will help participants develop an understanding of climate and sustainability challenges through the expertise of Columbia researchers.
The programs cover a range of cutting-edge and applicable science in a flexible workshop format, where participants will also have an opportunity to network with other professional learners.
Upon completion, participants will receive a certificate of participation from the Columbia Climate School.
What is the format of the workshops?
Participants will receive 15 hours of instruction for each workshop in both the professional learning and pre-college workshops, with additional time for optional independent reading and reflection. All offerings are currently online.
Who are the instructors of these workshops?
The individuals teaching these programs are the same Columbia University faculty, researchers, and practitioners who teach in our degree programs and work through the same rigorous content, with the added flexibility needed by today's busy professionals and students. 
Who is eligible for these workshops?
Professional Learning
Any person over the age of 18 is eligible to sign up for the professional learning program.
Pre-College
Any person in grades 9-12 is eligible to sign up for the pre-college program.
What are the costs of the workshops?
Each online workshop is currently being offered at a rate of $1,499.99 per offering.
Reduced rates are available for:
Columbia affiliates- Valid for any Columbia affiliate, including students whose parents/guardians are CU employees or CU alums.
Government, Nonprofit - Valid for individuals who work at nonprofit or government organizations
Student, Postdoc, Trainee, or Former Earth Institute Center for Environmental Sustainability (EICES) participant - Valid for any active student, postdoc, trainee, and for former EICES executive education participants.
Title 1 School students 
Please inquire about these rates by contacting program staff. Documentation will be required to prove eligibility for reduced rate categories.
Are there prerequisite requirements?
Prerequisites will vary depending on the offering. All offerings are currently only offered in English language.
Columbia University makes every effort to accommodate individuals with disabilities. If you require disability accommodations to participate in this event, please contact us at least 10 days in advance of the start date.
Please review the Diversity, Equity & Inclusion website for more information on the Columbia Climate School's commitment and important resources.
Questions: For questions, comments or feedback, please email program staff.