"I thoroughly enjoyed the workshop and all the topics that were discussed and was especially impressed by the depth of knowledge and range of perspectives among the speakers and facilitators. I learned something new each session and it is an opportunity you don't get every day."
– Fall 2020 Workshop Participant
The Professional Learning program is meant for working professionals and adult learners who want to develop new skills and explore new topics to further job-related interests, without the long-term commitment of a degree program.
These offerings will help participants develop an understanding of climate and sustainability challenges through the expertise of Columbia researchers.
The programs cover a range of cutting-edge and applicable science in a flexible workshop format, where participants will also have an opportunity to network with other professional learners.
Upon completion, participants will receive a certificate of participation from the Columbia Climate School.
Info Session Recordings
Decarbonization: Policies and Practices for Countries and Companies
Polar Warming and Ice Sheet Melt: Fundamentals of the Cryosphere, Global Changes, and Impacts on Coastal Communities
Spring 2022 Instructors
Decarbonization: Policies and Practices for Countries and Companies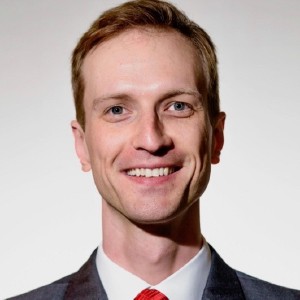 Martin Dietrich Brauch conducts economic and legal research, training, and advisory work at the Columbia Center on Sustainable Investment. He focuses on extractive industry investments in the context of sustainable development and the zero-carbon transition, and he leads the Center's cross-cutting work on climate investment policy. His expertise also extends to investment law and policy, among other areas of international economic governance. He has worked extensively with developing countries, speaking English, French, Portuguese, and Spanish.
Prior to joining CCSI, he worked as international law advisor at a global think tank, in-house counsel at a media conglomerate, and associate attorney at a boutique law firm. As a graduate student, he undertook a legal internship at United Nations Climate Change. He received a B.A. in Economics, a Bachelor of Laws, and a specialization certificate in Environmental Law from the Federal University of Pelotas, Brazil. He holds an LL.M. in International Legal Studies from NYU School of Law, where he was an IILJ International Law Fellow.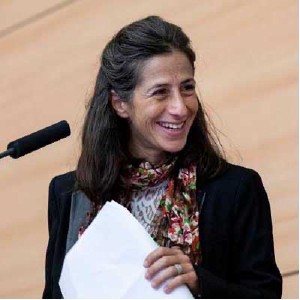 Perrine Toledano heads the Columbia Center on Sustainable Investment's focus on Mining and Energy. She leads research, training, and advisory projects on the impact of the energy transition on extractive industry investments and resource-rich countries as well as on the deployment of large-scale investments in renewable energy, zero-carbon industrialization, and economy-wide decarbonization. She also leads work on the governance of extractive industries including on fiscal regimes, financial modeling, shared use of mining infrastructure (rail, port, telecommunications, water, and energy infrastructure), climate resilience and mitigation at mine sites, local content, revenue management, and optimal legal provisions for development benefits. She has led projects in DRC, Liberia, Paraguay, Mozambique, Sierra Leone, Tanzania, and Timor-Leste, and assisted many more government teams remotely.
She also jointly developed curricula for a masters and an executive course on extractives and sustainable development taught at Columbia University. She is the co-editor of two volumes published by Columbia University Press: Rethinking Investment Incentives: Trends and Policy Options and The New Frontiers of Sovereign Investment. She serves on the advisory board of the Sustainable Development Strategies Group (SDSG). Prior to joining CCSI, she worked as a consultant for several non-profit organizations, including the World Bank, DFID, and Revenue Watch Institute (now NRGI), and private sector companies, including Natixis Corporate Investment Bank and Ernst and Young. Her experience includes auditing, financial analysis, IT for capital markets, public policy evaluation, and cross-border project management. She has a Masters of Business Administration from ESSEC in Paris, France, and a Masters of Public Administration from Columbia University.
Polar Warming and Ice Sheet Melt: Fundamentals of the Cryosphere, Global Changes, and Impacts on Coastal Communities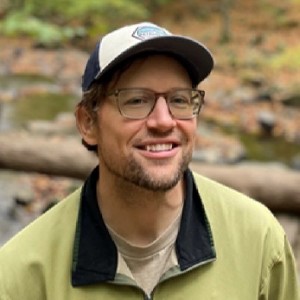 David Porter is an Associate Research Scientist at the Lamont-Doherty Earth Observatory (LDEO) in the Columbia Climate School. He studies how the atmosphere and ocean drive changes in the ice sheets, and how the resulting changing sea level affects coastal communities. His research involves climate processes at high-latitudes and is particularly interested in the interactions between different Earth System components. His expertise is at this intersection of traditional disciplines. At the ice-ocean interface, he studies how ice is melting in warming ocean waters, likely the most pressing question for the future of the Greenland and Antarctic ice sheets. At the atmosphere-ice interface, he asks "what drives the newly-observed liquid water on the surface of the frigid Southern Continent?" And at the solid earth-ice interface, under the massive and ancient ice sheets themselves, he's involved in projects to link geological controls on fast moving glaciers and ice streams.
Dave started his science career in meteorology at Rutgers University in New Jersey, fascinated both by the power of hurricanes Andrew and Allison but also playing in snow drifts dropped by potent nor'easters. Since that time, he has diversified his interests, advancing polar meteorology by modeling atmospheric changes to Arctic Sea ice loss for his doctorate from University of Colorado at Boulder. Further broadening for his postdoctoral project at LDEO, he used new gravity-derived bathymetry from NASA Operation IceBridge to link ocean heat to glacier mass loss. Since then, he has sailed aboard the US ice breaker Nathanial B. Palmer to the remote East Antarctic coast to map the seafloor and collect new water samples, and currently working with coastal communities in Greenland to link changes in the Greenland ice sheet to impacts on the built environment and social systems.
What is the format of the workshops?
Participants will receive 15 hours of instruction for each workshop in both the professional learning and pre-college workshops, with additional time for optional independent reading and reflection. Due to the uncertainty of fall 2021programs on campus, all offerings are currently online. Stay tuned for information about in-person offerings in the future.
Who are the instructors of these workshops?
The individuals teaching these programs are the same Columbia University faculty, researchers, and practitioners who teach in our degree programs and work through the same rigorous content, with the added flexibility needed by today's busy professionals and students. 
Who is eligible for these workshops?
Professional Learning
Any person over the age of 18 is eligible to sign up for the professional learning program.
Pre-College
Any person in grades 9-12 is eligible to sign up for the pre-college program.
What are the costs of the workshops?
Each workshop is currently being offered at a special rate of $1,199.99 per offering while the offerings remain online.
Reduced rates are available for:
Columbia affiliates- Valid for any Columbia affiliate, including students whose parents/guardians are CU employees or CU alums.
Government, Nonprofit - Valid for individuals who work at nonprofit or government organizations
Student, Postdoc, Trainee, or Former Earth Institute Center for Environmental Sustainability (EICES) participant - Valid for any active student, postdoc, trainee, and for former EICES executive education participants.
Title 1 School students 
Please inquire about these rates by contacting the non-degree program staff. Documentation will be required to prove eligibility for reduced rate categories.
Are there prerequisite requirements?
Prerequisites will vary depending on the offering. All offerings are currently only offered in English language.
Columbia University makes every effort to accommodate individuals with disabilities. If you require disability accommodations to participate in this event, please contact us at least 10 days in advance of the start date.
Please review the Diversity, Equity & Inclusion website for more information on the Columbia Climate School's commitment and important resources.
Questions: For questions, comments or feedback, please email program staff.