Sign up for our mailing list below in order to receive updates about upcoming offerings and events for the academic year.
K12 Student and Educator Events
The Climate School's K12 Initiatives can foster, facilitate, and grow greater engagement with broader audiences looking to deepen their knowledge in climate and sustainability. Current activities in this area amplify mutual engagement between diverse audiences and motivate action based on sound science, broad knowledge, and diverse perspectives. By leveraging the Climate School's scholarship across various centers, we design personally relevant, interdisciplinary, and data-driven workshops, lectures, and curriculum that are free and accessible for K12 students, educators, schools, and the general public.
Climate LIVE K12
Climate LIVE K12 is an online video series that features experts from across the Columbia Climate School presenting relevant climate and sustainability content for K12 students, educators, and a generalist audience. The LIVE 1-hour sessions bring our interdisciplinary research across our centers into classrooms.
Each session has an appropriate targeted grade range based on the topic, and the sessions vary between topical lectures, demos, and skills-based training. In addition to the videos, we offer additional educational resources related to the content covered in these online sessions whenever possible.
If you would like to submit any questions before the event, please send them to Laurel Zaima-Sheehy ([email protected]).
All sessions are FREE, but pre-registration is REQUIRED for each event. RSVP for Fall 2022 and Spring 2023 sessions below. 
Some Climate LIVE K12 Sessions are accompanied by complementary lessons, activities, and other educational resources. 
K12 Lessons & Activities
The Columbia Climate School is committed to strengthening authentic science education for learners of all ages. The lessons and activities provided by the Climate School are rooted in scientific research, real-time data, and experiential learning to build new understandings of the world around us!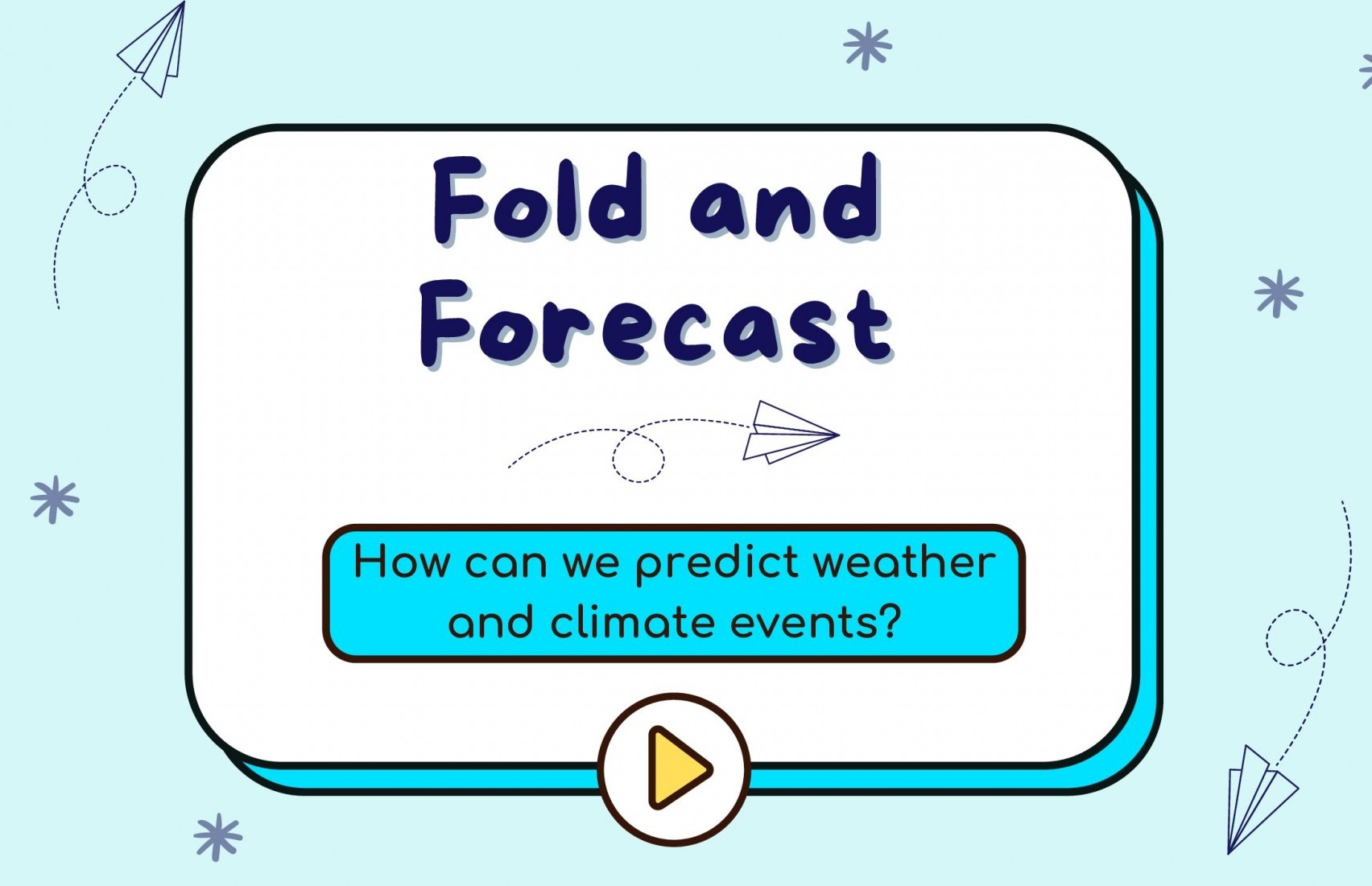 The Columbia Climate School International Research Institute (IRI) for Climate and Society has developed teacher guides, slides, and lesson videos surrounding Climate Services curriculum content. Educational topics include climate forecasting, decision-making when responding to extreme events, and climate information for future growing seasons.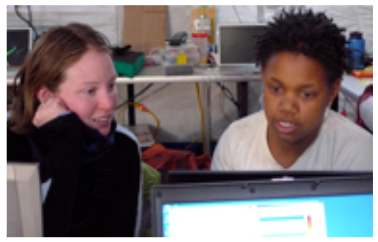 These interactive climate education and curriculum activities have been developed by the Lamont-Doherty Earth Observatory through a series of research and outreach initiatives. The activities focus on the evidence of climate change in the polar regions merging real field data, background science, research publications, and short labs.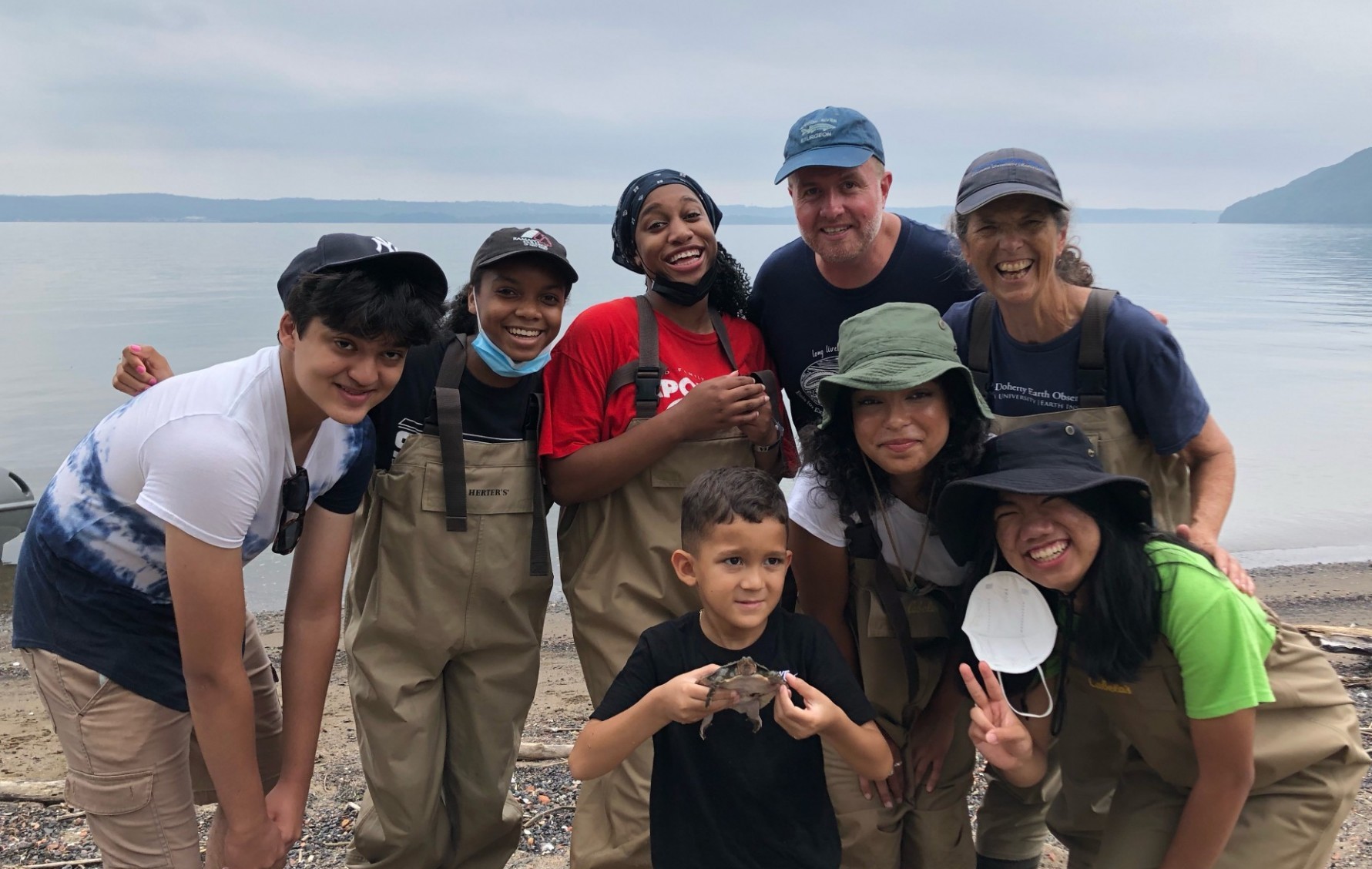 The Hudson River Field Station is a community hub for scientific research and environmental education housed at the Lamont-Doherty Earth Observatory. They offer K12 resources, activities, and lessons focused on estuaries for grades K-5 and grades 6-12. There are also seasonal community events, high school programs and opportunities, and more!
Educator Training
The Columbia Climate School's educator training events are designed to provide K-12 educators with cutting-edge tools and content to address climate change, the environment, and sustainability in their classrooms through our world-renowned scientists. We hope to engage students through science learning and teaching that goes beyond textbooks and worksheets.
All K-12 educators (both pre- and in-service), administrators, and district leaders working in formal and informal learning environments, regardless of subject area expertise, are encouraged to attend. There are no prerequisites for these events. All events are currently virtual and participants will need access to a computer in order to join our live-streamed events.
For our Educator Trainings, participants will receive: 
Access to the live event and session recording
Presentation slides from speakers
A certificate of participation from the Columbia Climate School
Resources and additional reading materials 
In some cases, related lessons and activities that can be directly used in the classroom 
Become an inclusive climate action leader! C40 Women4Climate has developed a free 4-week online course, Developing Skills for Women Leadership in Climate Action, to empower and inspire women and girls to strengthen their leadership skills to deliver climate initiatives rooted in the principles of inclusion and equity.
The course will help learners to improve their knowledge on the connections between climate change and gender equality, and build their leadership, storytelling and change-making skills. The course was developed with support from Fondation L'Oréal and the participation of academics and experts from Columbia Climate School and CARE France.
Fall 2022 Educator Training Offerings: 
The Columbia Climate School will be offering a series of educator opportunities around the theme of microplastics.
Microplastics Educator Training
Plastics became a popular material for a wide range of products because they are easy to make from petrochemicals, inexpensive, and resistant to water, chemicals, temperature, and light. There were so many uses for plastics that plastic production growth increased exponentially. Plastic does not biodegrade naturally in our environment, which means that all of the plastic that has ever been created still exists in some form. Instead of breaking down in the environment, it breaks up into tiny pieces of plastic called microplastics.
Be able to define microplastics (primary vs secondary sources & type of plastics)
Understand potential environmental risks of microplastics 
Explain the impacts of microplastics on the marine ecosystem and on humans
Empowerment of youth to make personal to community change to address the plastic problem through both the reduction of plastic usage and clean up efforts
Introduce student to various emerging plastic solutions beyond linear municipality recycling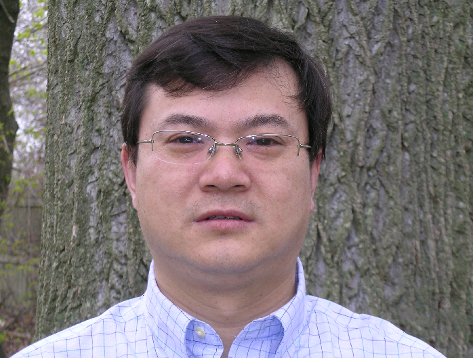 Dr. Beizhan Yan received his Ph.D. in 2004 from Rensselaer Polytechnic Institute (RPI), Troy, NY and currently, he is a Lamont Associate Research Professor at Lamont-Doherty Earth Observatory (LDEO) of Columbia University. In 2007, he joined LDEO, and since then, he has established an Environmental Organic Geochemistry Lab from scratch with the ability to extract, isolate, and identify organic contaminants and biomarkers from environmental and biological samples. He is leading collaborative studies in measuring the microplastic and nanoplastics in NYC waterways and air and characterizing their exposures, and linking exposures to various adverse health outcomes, including neurodegeneration diseases.
Laurel Zaima-Sheehy is the Program Manager of Non-Degree Education and Outreach Programs at the Columbia Climate School. She coordinates the Non-Degree Education and Outreach Programs, including professional learning workshops, pre-college place-based programs, and K12 and educator offerings. As an educator, Laurel works on education initiatives that communicate topics of sustainability, climate change, sea level rise, and climate action to the general public, K12 and undergraduate students, and formal and informal educators. Laurel has a BS in Marine Science and Biology from the University of Miami and a MS in Sustainability Science from Columbia University. 
Date & Time: November 16th, 2022, 3:30-5:00pm ET
Format: Virtual via Zoom 
Grades: 3rd- 8th 
Past Educator Training Recordings:
Earth 2 Class
Earth 2 Class (E2C) is a unique STEM opportunity for K-12 teachers, students, the general public, and geoscientists.
The mission of E2C is:
To provide teachers and students access to cutting-edge research that can be used to enhance personal understanding of science
To develop learning activities directly linked to real-world problems
To provide scientists with an effective pathway to disseminate their discoveries more broadly 
Under the coordination of Dr. Michael Passow, a science educator at Lamont-Doherty Earth Observatory of the Columbia Climate School, E2C is a collaboration among Earth science researchers, classroom teachers, and technology integration specialists from Colégio Bandeirantes, São Paulo, Brasil. 
Earth 2 Class Saturday Workshops for Educators
Earth 2 Class flagship offering is Saturday Workshops for Educators held either virtually via zoom, in-person at Lamont-Doherty Earth Observatory Campus in Palisades New York, or hybrid.
Since 1998, E2C has provided more than 225 workshops, featuring over 100 scientists. 
To participate in an educator workshop, reach out to Dr. Michael Passow
Public Events
Microplastic Madness Film Screening and Panel Discussion
November 1st, 2022 from 5-7pm ET, doors open at 4:00pm ET
The Forum at Columbia University, 601 W 125th Street, New York, NY 10027
The Columbia Climate School is hosting a screening of the film 'Microplastic Madness' followed by a panel discussion led by scientists, educators, and students. 
'Microplastic Madness' Film & Panel Discussion
The film is an optimistic take on the local and global plastic pollution crisis as told through a refreshing urban youth point of view with an inspiring take action message. These fifth graders spent 2 years investigating plastic pollution by taking on the roles of community scientists, leaders, and advocates. The production also takes a deep dive into the root causes of plastic pollution, bridging the connection between plastics, climate change, and environmental justice before turning their focus back to school. With stop-motion animation, heartfelt kid commentary, and interviews of experts and renowned scientists, this important and uplifting narrative conveys an urgent message in user-friendly terms with a take action message to spark youth-led plastic free action in schools everywhere. The film has been accepted to 44 film festivals and received 8 awards.
Debby Lee Cohen - Co-Director/Producer of Microplastic Madness and Executive Director, Cafeteria Culture
Sandra Goldmark - Director of Campus Sustainability and Climate Action, Barnard College and Senior Assistant Dean of Interdisciplinary Engagement, Columbia Climate School
Joaquim Goes - Lamont Research Professor, Lamont-Doherty Earth Observatory, Columbia Climate School
Rhonda Keyser - Education Director, Cafeteria Culture
Rebeca Sabnam - Youth Advocate, Cafeteria Culture, and Sophomore, Columbia University
Moderator: Laurel Zaima-Sheehy, Program Manager, Non-Degree Education and Outreach Programs, Columbia Climate School.
The event is free, but registration is required.
This is a hybrid event that is open to the general public.
For those joining us live, doors open at 4pm ET. Please note that all guests to campus are required to comply with Columbia University's Health and Safety Policy for visitors, which includes mandatory primary COVID-19 vaccination for all eligible individuals. Guests must be prepared to provide proof of vaccination if asked.
For those who wish to join us remotely, we will send you a link to watch the movie when the event starts at 5:00pm ET on November 1. The link will be available to you for 28 hours ending at November 2nd 9:00pm ET. We will also share a recording of the panel discussion with registered participants after the event is over.