We will be offering additional pre-college workshops in spring 2022. Please sign up for our mailing list to receive updates once those workshops are announced.
"The pre-college workshops were extremely valuable and eye-opening for me as a high school learner. The instructors were wonderful and motivated my learning."
– Pre College Workshop Participant
Our Pre-College program is for high-school students (Grades 9-12, and rising 9th grade students) who want to sharpen their knowledge and skills in the areas of climate change and sustainability.
The programs will help participants build important skills, advance their learning outside of school, and prepare for the college experience. These workshops are excellent supplements to classroom learning and will help students develop important skills needed in the 21st century workforce.
All participants will join a supportive Columbia University community and learn from and network with world-renowned instructors who are experts in their fields.
All offerings are structured around real-time conversations, hands-on activities, and project-based learning in order to provide participants with an introduction to real-world research, ideas, and solutions.
Upon completion, participants will receive a certificate of participation from the Columbia Climate School.
SUMMER 2022 PRE-COLLEGE OFFERINGS, IN PARTNERSHIP WITH PUTNEY STUDENT TRAVEL
The Columbia Climate School and Putney Student Travel is collaborating to offer The Columbia Climate School in the Green Mountains and Columbia Climate Corps experiences in summer 2022. Putney programs are designed and operated by Putney Student Travel, a family-run organization that has provided transformative travel programs for young people since 1951. These programs are designed for motivated high school students who are curious and passionate about the world around them. Whether in the U.S. or abroad, Putney programs combine pre-college enrichment and travel, taking you beyond the standard summer class model. 
INFORMATION SESSION RECORDING
Spring 2022 Workshop Info Session Recording
Spring 2022 Instructor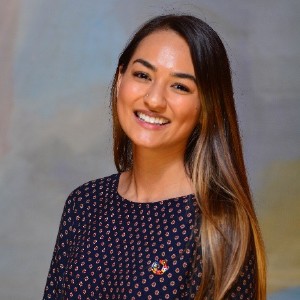 Laurel Zaima is the Education and Outreach Coordinator at Lamont-Doherty Earth Observatory (LDEO) in the Columbia Climate School. Laurel has substantial experience working with youth, teaching students through informal education about the natural environment through hands-on experiences since 2015. Laurel graduated from the University of Miami, Rosenstiel School of Marine and Atmospheric Science with a B.S. in Marine Science and Biology, and an M.S. in Sustainability Science at Columbia University.
At LDEO, she works on education initiatives that communicate science research to the general public, K-12 and undergraduate school groups, and New York and New Jersey teachers. Her educational focus is on climate science, regional and global climate change impacts, sea level rise, and sustainability science. Her efforts often have a strong emphasis on the changes occurring in the polar regions due to her work with the Polar Geophysics group at Lamont-Doherty Earth Observatory. Using her background in marine science, her work also includes connecting people to the Hudson River and their local waterways by using a place-based instructional approach with an emphasis on field explorations.