Sign up for our mailing list below to receive updates about future Green Mountains offerings. Summer 2023 program info will be announced by December 2022.
About the Program
Apply now for the Columbia Climate School in the Green Mountains, a 2-week campus-based program for high school students in Castleton, Vermont to mobilize action, drive impact, and effect change in response to our warming planet. Engage with experts from Columbia Climate School and learn about cutting-edge innovations in action. Meet, collaborate, and build partnerships with like-minded students and tap into collective strengths for action.
Overview
Students in grades 9-12
(and rising 9th grade students)
"We had a lot of learning, but also time to have fun and reflect on that learning. The accessibility of the Columbia Climate School experts was fantastic. I would do this program again in a heartbeat!" - Summer 2021 Participant
Information Session Recording
Student Experience
Climate change is one of the defining issues of this century, and it is not only a scientific issue. The impacts are already being felt across our societies and will continue to be unprecedented in scale and impact. 
One of the key ways that we can promote dialogue and participate in addressing solutions to the climate crisis is by elevating the voices of those who will  be most affected by climate change. We need your participation and engagement in decision-making processes if we are to achieve a just and sustainable future. We will help you learn to impact change through an in-depth exploration of current climate topics and equip you with skills to move towards action.  
Columbia Climate School in the Green Mountains will take place over two weeks at Castleton University's campus and provide the space and opportunities for high school students to engage, collaborate, and identify solutions. These are the main themes we will explore during the program:
The Science of Climate Change
Climate Impacts and Resilience Efforts
Environmental Justice
Community Impact
Science Communication & Advocacy 
 Students will participate in a range of activities including:
Speaker Series 
Seminars 
Small Group Activities 
Team-Building/Networking Activities 
Excursions and Field-Based Lessons 
Final Projects 
Questions about the program? Review our program FAQ or email us at [email protected]
Day 1  Arrival and Welcome
Day 2  Orientation & Climate Change Impacts
Day 3  The Science of Climate Change, Modeling, and Projections
Day 4  Climate Change Preparedness Tools and Strategies
Day 5  Environmental Justice
Day 6  Sustainability and Systems Thinking
Day 7  Full Day Excursion/Real World Community Impact
Day 8  Policy and Negotiations 
Day 9  Climate Change in Your Community
Day 10  Storytelling & Advocacy
Day 11  Honing Your Actions and Plans
Day 12  Telling Your Story and Celebrations
Day 13  Departure
Faculty and Staff
The Columbia Climate School in the Green Mountains program will be led by the following experts from the Columbia Climate School: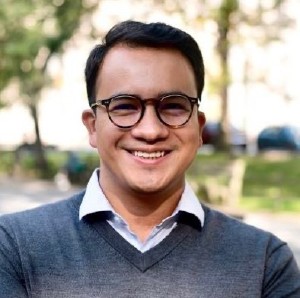 Josh DeVincenzo is a Senior Project Coordinator/Instructional Designer at the National Center for Disaster Preparedness, Columbia University. His focus is on developing learning experiences associated with FEMA training projects that navigate housing and economic recovery. He has developed instructor-led and web-based curricula regarding financial literacy, economic impact analysis, and community partnerships.
Prior to working at the NCDP, Josh worked as the Learning & Development Specialist at Fifth Third Bank in their Learning Solutions and Technology division. He hopes to create accessible and quality educational programming that benefits the common good at scale. He holds a master's degree in Education Policy, Organization and Leadership from the University of Illinois at Urbana – Champaign and is currently a doctoral student of Adult Learning and Leadership at Teachers College, Columbia University.
Martin Dietrich Brauch conducts economic and legal research, training, and advisory work at the Columbia Center on Sustainable Investment. He focuses on extractive industry investments in the context of sustainable development and the zero-carbon transition, and he leads the Center's cross-cutting work on climate investment policy. His expertise also extends to investment law and policy, among other areas of international economic governance. He has worked extensively with developing countries, speaking English, French, Portuguese, and Spanish.
Prior to joining CCSI, he worked as international law advisor at a global think tank, in-house counsel at a media conglomerate, and associate attorney at a boutique law firm. As a graduate student, he undertook a legal internship at United Nations Climate Change. He received a B.A. in Economics, a Bachelor of Laws, and a specialization certificate in Environmental Law from the Federal University of Pelotas, Brazil. He holds an LL.M. in International Legal Studies from NYU School of Law, where he was an IILJ International Law Fellow.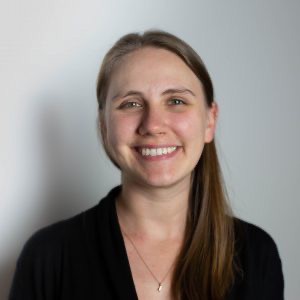 Laurel is interested in understanding how climate impacts society, especially in Latin America. She holds an MA in Climate and Society from Columbia University and, through the program, spent time in Guatemala working with the Adapting Agriculture to Climate Today, for Tomorrow Project (ACToday), the first of the Columbia World Projects. There, she strived to increase climate communication throughout the country, specifically with locals in rural regions, and she analyzed the network of those who currently participate in the climate and food security conversation in Guatemala.
Now at the International Research Institute for Climate and Society at the Columbia Climate School, Laurel is researching how Aedes-borne diseases in the Americas and worldwide are impacted by climate. She is focused on assessing and improving the skill of Subseasonal to Seasonal (S2S) forecasts and how these models can be used by decision makers to improve the livelihoods of their constituents. In the coming years, she hopes to focus on cross timescale interference to enhance S2S forecasting and beyond.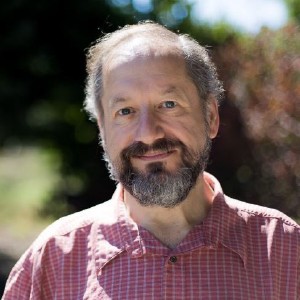 Arthur Lerner-Lam is the Senior Advisor to the Co-Founding Deans at the Columbia Climate School. A seismologist, he has led scientific expeditions and lectured and written widely on natural hazard risk identification, assessment and management. At Columbia, Lerner-Lam directs the Masters programs in Sustainability Science and teaches in the Masters program in Environmental Science and Policy. These programs provide a broad and quantitative understanding of the environment, including Earth's climate, and foster critical thinking about the public policies and private sector management principles needed for resiliency and sustainability. With colleagues from political science, economics and international affairs, Lerner-Lam also has developed related curricula on sustainability management and sustainable investing suited for intensive executive education certificate programs.
Lerner-Lam received his undergraduate degree in geological sciences from Princeton University, and his doctorate in geophysical sciences from the Scripps Institution of Oceanography at the University of California, San Diego. He has held post-doctoral positions at Scripps and the Massachusetts Institute of Technology. He has been on numerous scientific advisory committees, has consulted on environmental and natural hazard resilience for numerous governments, and has testified before the U.S. Congress on the Nation's preparedness for natural disasters.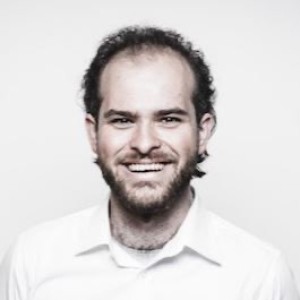 Kevin Schwarzwald is a PhD Student at the International Research Institute for Climate and Society (IRI) and Columbia's Department of Earth and Environmental Sciences. Schwarzwald holds a BA in physics and public policy from the University of Chicago and a Master of Law in China Studies from Peking University's Yenching Academy (how promotion pressures on local officials encourage inefficient urban expansion in smaller cities in China). Prior to his work at the IRI, Schwarzwald focused on climate projections for economic and policy uses and has been involved with climate and policy work in Europe, America, and Africa.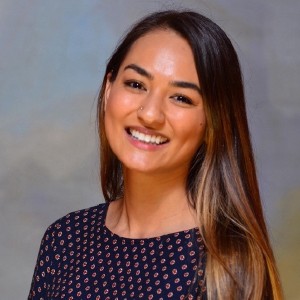 Laurel Zaima is the Education and Outreach Coordinator at Lamont-Doherty Earth Observatory (LDEO) in the Columbia Climate School. Laurel has substantial experience working with youth, teaching students through informal education about the natural environment through hands-on experiences since 2015. Laurel graduated from the University of Miami, Rosenstiel School of Marine and Atmospheric Science with a B.S. in Marine Science and Biology, and an M.S. in Sustainability Science at Columbia University.
At LDEO, she works on education initiatives that communicate science research to the general public, K-12 and undergraduate school groups, and New York and New Jersey teachers. Her educational focus is on climate science, regional and global climate change impacts, sea level rise, and sustainability science. Her efforts often have a strong emphasis on the changes occurring in the polar regions due to her work with the Polar Geophysics group at Lamont-Doherty Earth Observatory. Using her background in marine science, her work also includes connecting people to the Hudson River and their local waterways by using a place-based instructional approach with an emphasis on field explorations.
Application Process and Program Fees
Students apply to Columbia Climate School in the Green Mountains and Columbia Climate Corps programs directly through Putney Student Travel's Online Application. Admission is selective. The organizing committee will look for exceptional and highly motivated students who are eager to participate in climate action in their communities.
Students who wish to apply and hold space in a program must complete the Online Application Form, submit a signed Agreement Form, and provide a $700 payment, consisting of a $200 non-refundable Application Fee and a $500 Enrollment Deposit. The $500 Enrollment Deposit is applied toward your total program fee. 
We will require the following documents to be submitted with your application:
Completed online application form
Non-refundable $200 application fee
$500 enrollment deposit to hold-space in the program 
A signed Agreement Form
The contact information for two references. (At least one reference must be a teacher/instructor who knows you from an academic setting, the other can be written by someone who knows you in an extracurricular setting, such as a part-time job, after-school club, etc. No letters from parents or friends are acceptable.) 
Personal Statement (A short statement outlining your interest in this program. 500 words maximum.)
More information about the admissions process can be found on Putney's FAQ page.
These programs have a rolling admissions process and applicants will be accepted until a program fills to capacity. You are encouraged to apply early to secure your spot. 
Students apply directly through Putney Student Travel. The program has a rolling admissions process and will accept applicants until the program fills to capacity.  You are encouraged to apply early to secure your spot. Students who wish to apply and hold space in a program must complete the Online Application Form, submit a signed Agreement Form, and provide a $700 payment, consisting of a $200 non-refundable Application Fee and a $500 Enrollment Deposit. The $500 Enrollment Deposit is applied toward your total program fee.

Students who wish to link participation in the Columbia Climate School in the Green Mountains program with a Columbia Climate Corps traveling program are eligible for a dual enrollment discount of $1,000. When beginning an application, applicants may select multiple programs. 
Have any questions about the application process? Call Putney Student Travel at 802-387-5000 or email us at [email protected]
Scholarship Opportunities
Scholarship opportunities are made possible with the support of the Henry L. and Grace Doherty Charitable Foundation. The Doherty Foundation Scholarship provides full and partial need-based scholarships for underrepresented students and communities to join the Columbia Climate School in the Green Mountains. Learn more about how to apply for a scholarship here.
Become a Putney Instructor
Experienced educators interested in teaching at the Columbia Climate School in the Green Mountains are invited to apply through Putney Student Travel. Please click here to read about our instructors, leadership requirements, and to begin the instructor application!
Image Carousel with 3 slides
A carousel is a rotating set of images. Use the previous and next buttons to change the displayed slide