Become an Agent of Change by joining the
Columbia Climate School in the Green Mountains 
About the Program
Students in grade 9-12
(and rising 9th grade students)
The Columbia Climate School in the Green Mountains, a 2-week campus-based program for high school students in Castleton, Vermont to mobilize action, drive impact, and effect change in response to our warming planet. Engage with experts from Columbia Climate School and learn about cutting-edge innovations in action. Meet, collaborate, and build partnerships with like-minded students and tap into collective strengths for action.
SUMMER 2023 PRE-COLLEGE INFORMATION SESSION RECORDINGS
Student Experience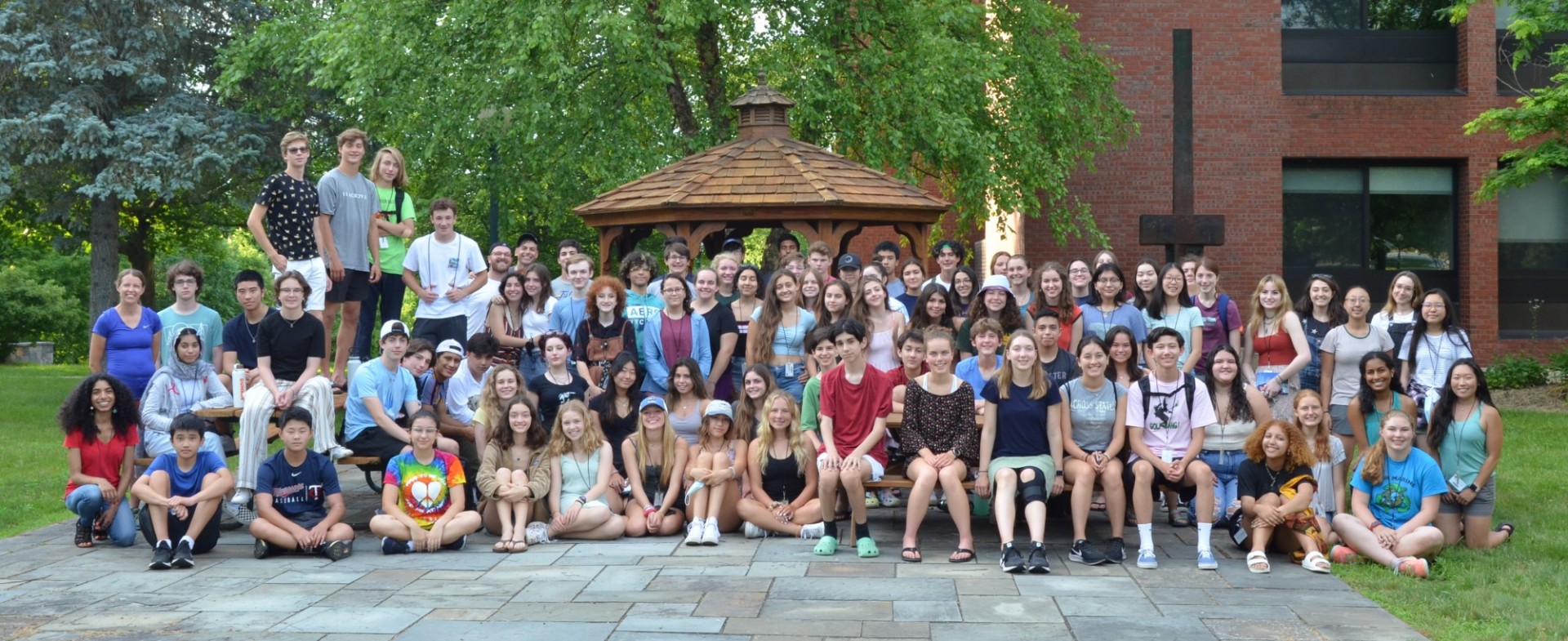 Climate change is one of the defining issues of this century, and it is not only a scientific issue. The impacts are already being felt across our societies and will continue to be unprecedented in scale and impact. 
One of the key ways that we can promote dialogue and participate in addressing solutions to the climate crisis is by elevating the voices of those who will be most affected by climate change. We need your participation and engagement in decision-making processes if we are to achieve a just and sustainable future. We will help you learn to impact change through an in-depth exploration of current climate topics and equip you with skills to move towards action.  
Over two weeks, the Columbia Climate School in the Green Mountains will take place at Vermont State University's campus and provide the space and opportunities for high school students to engage, collaborate, and identify solutions. 
The Science of Climate Change - Natural Variability vs. Anthropogenic Change, Climate Projections and Modeling, and Climate Information and Decision-Making
Climate Impacts and Resilience - Global Processes and Local Impacts, Preparedness and Risk, Recovery and Planning, and Mitigation and Adaptation
International Climate Policies and Negotiations - Sustainable Development Goals and the Paris Agreement, Decarbonization Pathways and the Energy Transition, Monitoring and Measuring Progress, United Nations Climate Change Conferences, and Global Governance and International Law
Sustainability and the Circular Economy - Consumerism and Throwaway Culture, Building a Value Chain, New Economic Models and Circular Systems, and Achieving Sustainable Business Practices
Climate Action & Advocacy - Local Community Impacts, Strategic Communication, and Youth Roles and Action
This two-week trans-disciplinary program led by Columbia Climate School faculty and researchers will encourage learner to consider diverse fields of study within climate and sustainability. Through seminars, small group discussions, field excursions, team-building and networking activities, and final projects, students will discover their own climate passions.
The Green Mountains program will give students direction, allow them to gain skills such as critical thinking and problem-solving, and encourage them to take climate action in their own communities. It will also provide students with an opportunity to engage in cutting-edge climate content with Columbia Climate School experts and prepare for the college experience.
Day 1  Arrival and Welcome
Day 2  Orientation & Climate Change Impacts
Day 3  The Science of Climate Change, Modeling, and Projections
Day 4  Climate Change Preparedness Tools and Strategies
Day 5  Environmental Justice
Day 6  Sustainability and Systems Thinking
Day 7  Full Day Excursion/Real World Community Impact
Day 8  Policy and Negotiations 
Day 9  Climate Change in Your Community
Day 10  Storytelling & Advocacy
Day 11  Honing Your Actions and Plans
Day 12  Telling Your Story and Celebrations
Day 13  Departure
"From all the lectures, activities, and overall experience at this program, I definitely feel much more knowledgeable on climate change as a whole, ranging from how to have difficult climate conversations with other people all the way to how real life climate negotiations work. It also allowed me to meet and be immersed into a whole community of like-minded people who have the same desires and goals to help combat climate change.'
Columbia Climate School Experts
The Columbia Climate School in the Green Mountains program is led by faculty, staff, and researchers at the School who are experts in their field.
Laurel DiSera is interested in understanding how climate impacts society, especially in Latin America. She holds an MA in Climate and Society from Columbia University and, through the program, spent time in Guatemala working with the Adapting Agriculture to Climate Today, for Tomorrow Project (ACToday), the first of the Columbia World Projects. There, she strived to increase climate communication throughout the country, specifically with locals in rural regions, and she analyzed the network of those who currently participate in the climate and food security conversation in Guatemala.
Now at the International Research Institute for Climate and Society at the Columbia Climate School, Laurel is researching how Aedes-borne diseases in the Americas and worldwide are impacted by climate. She is focused on assessing and improving the skill of Subseasonal to Seasonal (S2S) forecasts and how these models can be used by decision makers to improve the livelihoods of their constituents. In the coming years, she hopes to focus on cross timescale interference to enhance S2S forecasting and beyond.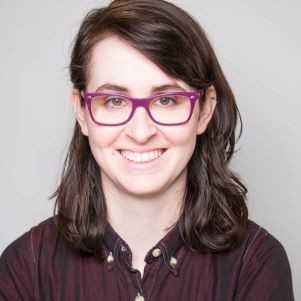 Miriam Nielsen studies compound hydrological extremes as a PhD student in Earth and Environmental Sciences at Columbia University and NASA Goddard Institute for Space Studies. She is interested in how severe hazards will change under warming and the vulnerability of people and ecosystems to these changes. She uses large-scale climate datasets and model simulations to investigate regional climate and ecosystem dynamics related to precipitation and drought. Miriam also creates online educational videos about climate change and environmental advocacy. She has a BA in Environmental Studies at Middlebury College and a MA in Climate and Society from Columbia University Graduate School of Arts and Sciences.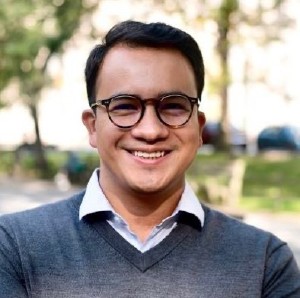 Josh DeVincenzo is a Senior Project Coordinator/Instructional Designer at the National Center for Disaster Preparedness, Columbia University. His focus is on developing learning experiences associated with FEMA training projects that navigate housing and economic recovery. He has developed instructor-led and web-based curricula regarding financial literacy, economic impact analysis, and community partnerships.
Prior to working at the NCDP, Josh worked as the Learning & Development Specialist at Fifth Third Bank in their Learning Solutions and Technology division. He hopes to create accessible and quality educational programming that benefits the common good at scale. He holds a master's degree in Education Policy, Organization and Leadership from the University of Illinois at Urbana – Champaign and is currently a doctoral student of Adult Learning and Leadership at Teachers College, Columbia University.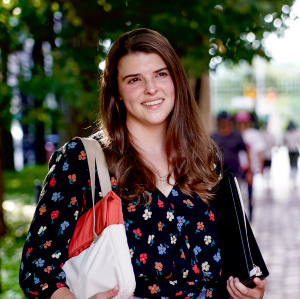 Lucia Bragg is a Policy Manager and Instructor for the National Center for Disaster Preparedness (NCDP) focusing on the FEMA housing and economic recovery training grants. She has been working in government affairs at the state and federal levels for a collective nine years.
Prior to joining NCDP, Lucia directed federal disaster and FEMA policy advocacy for the National Conference of State Legislatures (NCSL) for nearly five years, lobbying Congress, and the administration on disaster policy during the development and passage of the Disaster Recovery Reform Act, COVID-19 national emergency declaration and stimulus packages, transportation bills, and myriad supplemental disaster aid packages. Lucia also started and directed NCSL's Public-Private Partnership on Disaster Mitigation and Recovery – a bipartisan task force of state legislators representing disaster-impacted districts and private sector partners from a range of sectors. Lucia holds an MA from Columbia University's Climate School and BA in political science from Middlebury College.
Martin Dietrich Brauch conducts economic and legal research, training, and advisory work at the Columbia Center on Sustainable Investment. He focuses on extractive industry investments in the context of sustainable development and the zero-carbon transition, and he leads the Center's cross-cutting work on climate investment policy. His expertise also extends to investment law and policy, among other areas of international economic governance. He has worked extensively with developing countries, speaking English, French, Portuguese, and Spanish.
Prior to joining CCSI, he worked as international law advisor at a global think tank, in-house counsel at a media conglomerate, and associate attorney at a boutique law firm. As a graduate student, he undertook a legal internship at United Nations Climate Change. He received a B.A. in Economics, a Bachelor of Laws, and a specialization certificate in Environmental Law from the Federal University of Pelotas, Brazil. He holds an LL.M. in International Legal Studies from NYU School of Law, where he was an IILJ International Law Fellow.
Sandra Goldmark is a teacher, designer, and entrepreneur whose work focuses on innovative and sustainable engagement with material culture. She is an Associate Professor of Professional Practice in the Department of Theatre at Barnard College, and has designed sets and costumes for theaters around the country. She also serves as Barnard's first Director of Campus Sustainability and Climate Action.
Sandra is also the Founder of Fixup (formerly Pop Up Repair), a which uses an innovative business structure to create a practical alternative to use-and-discard culture, by making it easy for people to take care of what they have, reduce waste from new manufacturing, and create local jobs. In theater, campus sustainability, and repair, Sandra's multidisciplinary approach focuses on creating innovative solutions, especially about the things we choose to make, buy, use, and discard (both onstage and off), and the way those choices impact our environment and our daily lives. Sandra has a BA in American History and Literature from Harvard College, and an MFA in Design from Yale School of Drama.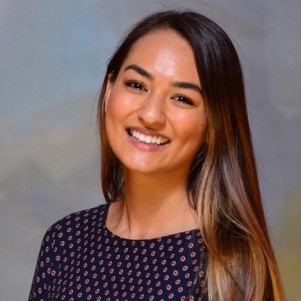 Laurel Zaima-Sheehy is the Program Manager of K12 and Continuing Education activities at the Columbia Climate School. Laurel has substantial experience working with youth, teaching students through informal education about the natural environment through hands-on experiences. As an educator, Laurel works on education initiatives that communicate topics of sustainability, climate change, sea level rise, and climate action to the general public, K12 and undergraduate students, and formal and informal educators. Laurel has led and advised high school and undergraduate students through a variety of summer research opportunities including the Secondary School Field Research Program (SSFRP) and Next Generation of Hudson River Educators Program. Laurel has a BS in Marine Science and Biology from the University of Miami and a MS in Sustainability Science from Columbia University. 
Become a Putney Student Travel Instructor
Experienced educators interested in teaching at the Columbia Climate School in the Green Mountains are invited to apply through Putney Student Travel. Please click here to read about our instructors, leadership requirements, and to begin the instructor application!
Sign up for our mailing list to receive updates about the Columbia Climate School in the Green Mountains.
Questions?
Have questions about the Columbia Climate School program content or faculty? 
Email us at [email protected]
Have questions about the application process?
Call Putney Student Travel at 802-387-5000 or email us at [email protected]
Image Carousel with 3 slides
A carousel is a rotating set of images. Use the previous and next buttons to change the displayed slide