Columbia Climate School Deans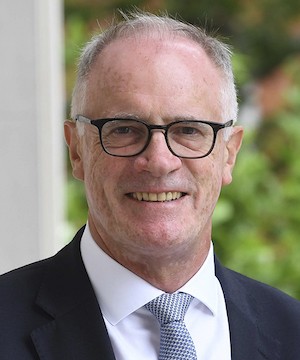 Alex N. Halliday, Founding Dean
Director, The Earth Institute, Columbia University
Alex N. Halliday is the Director of Columbia University's Earth Institute. He joined the Earth Institute in April 2018, after spending more than a decade at the University of Oxford, during which time he was dean of science and engineering.
With about 400 published research papers, Halliday has been a pioneer in developing mass spectrometry to measure small isotopic variations in everything from meteorites to seawater to living organisms, helping to shed light on the birth and early development of our solar system, the interior workings of the Earth, and the processes that affect Earth's surface environment.
His scientific achievements have been recognized through numerous awards, including the Murchison Medal of the Geological Society, the Bowen Award and Hess Medal of the American Geophysical Union, the Urey Medal of the European Association of Geochemistry, and the Oxburgh Medal of the Institute of Measurement and Control. He is a Fellow of the UK's Royal Society and Foreign Associate of the US National Academy of Sciences. His contributions to science and innovation have been recognized with the award of a knighthood in the UK.
Halliday has also helped to lead a variety of distinguished scientific societies and advisory panels. He is the former Vice President of the Royal Society and former President of the Geochemical Society. He has served as an external board member for Britain's Natural Environment Research Council, the Max Planck Society, London's Natural History Museum, the American Geophysical Union, and more.
As a professor in Columbia's Department of Earth and Environmental Sciences, Halliday divides his time between Columbia's Morningside campus and his geochemistry lab at Lamont-Doherty Earth Observatory.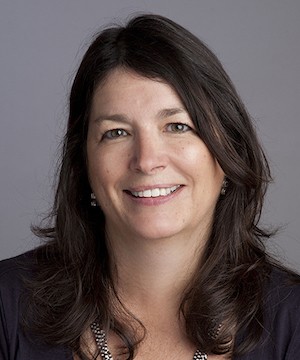 Maureen Raymo, Co-Founding Dean
Director, Lamont-Doherty Earth Observatory
G. Unger Vetlesen Professor, Dept. of Earth and Environmental Sciences
Maureen "Mo" Raymo is a marine geologist and climate scientist who works at Columbia University's Lamont-Doherty Earth Observatory where she is the G. Unger Vetlesen Professor of Earth and Climate Sciences as well as the Director of LDEO, the first climate scientist to lead the Observatory.  Raymo's research focuses on the history and causes of climate change in the past, including understanding the consequences of climate change for future sea level and ice sheet stability.  Her research has been profiled in numerous publications including The New York Times, The Washington Post, The Atlantic, The New Yorker, U.S. News and World Report, Discover Magazine as well as featured on the History Channel, BBC World Service, BBC's Planet Earth, and PBS Newshour. Her Uplift-Weathering Hypothesis that addresses why climate changes on geologic timescales was the subject of both a PBS Nova and BBC Horizon documentary.
Raymo has spent months at sea and in the field, planning, leading and participating in numerous scientific expeditions.  She has authored or co-authored over 100 peer-reviewed scientific articles, including 12 in Science or Nature.  Her book, Written In Stone - A Geological History of the Northeastern United States has been continuously in print since 1989.  Maureen has given hundreds of invited science presentations and spoken to dozens of public audiences about climate change. 
Raymo is an elected fellow of the National Academy of Sciences, the American Association for the Advancement of Science, the American Geophysical Union, The Geological Society of America, The Geological Society of London, and The Explorer's Club.  In 2014 she became the first woman to be awarded the Wollaston Medal, The Geological Society of London's most senior medal previously awarded to Charles Lyell, Louis Agassiz and Charles Darwin. She was awarded the Maurice Ewing Medal by the AGU and U. S. Navy "for significant original contributions to the ocean sciences" and the European Geosciences Union, upon recognizing her accomplishments with the Milankovic Medal, wrote "Maureen E. Raymo's work has given names to critical, foundational ideas: the 'uplift-weathering hypothesis', the '41-thousand-year problem', 'Pliocene sea level paradox', and 'the Lisiecki-Raymo δ18O Stack' are all central themes in palaeoceanography that appear in textbooks and have their roots in Raymo's research and intellectual contributions."  Maureen's work, firmly based on observations and data, has shaped our understanding of Earth's natural climate variability and her many landmark papers have influenced a generation of climate scientists. 
Raymo currently leads the Lamont-Doherty Earth Observatory where she manages more than 500 employees and an annual budget of $77 million. The Observatory supports the research and educational mission of nearly 100 Columbia University faculty, ~50 post-doctoral scholars, as well as ~90 graduate students enrolled in a doctoral program that is consistently ranked number one in the nation. Twelve members of the National Academy of Sciences make their professional home at Lamont on 168 mostly-wooded acres atop the Mesozoic Palisades Sill overlooking the Hudson.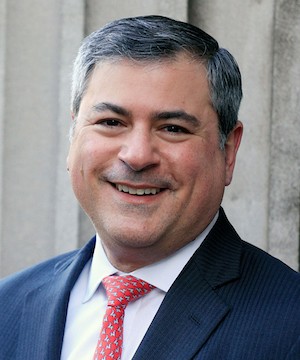 Jason Bordoff, Co-Founding Dean
Professor of Professional Practice in International and Public Affairs
Founding Director, Center on Global Energy Policy
Jason Bordoff is Co-Founding Dean of the Columbia Climate School, Founding Director of the Center on Global Energy Policy, and Professor of Professional Practice in International and Public Relations at Columbia University SIPA. Bordoff joined the Columbia University faculty after serving until January 2013, as Special Assistant to President Barack Obama and Senior Director for Energy and Climate Change on the Staff of the National Security Council, and, prior to that, holding senior policy positions on the White House's National Economic Council and Council on Environmental Quality. One of the world's leading energy and climate policy experts, Bordoff's research and policy interests lie at the intersection of economics, energy, environment, and national security. He has written prolifically about how to address our greatest energy and climate change challenges and has developed innovative programs and tools to train future leaders to bridge the gap between academic research and policy, focused on delivering research insights in formats and timeframes that are accessible and useful to decision-makers outside of academia.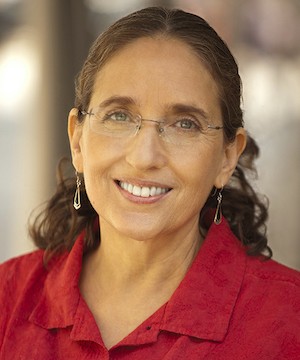 Ruth Defries, Co-Founding Dean
University Professor
Denning Family Professor of Sustainable Development
Ruth DeFries is a professor of ecology and sustainable development at Columbia University in New York. She uses images from satellites and field surveys to examine how the world's demands for food and other resources are changing land use throughout the tropics. Her research quantifies how these land use changes affect climate, biodiversity and other ecosystem services, as well as human development. She has also developed innovate education programs in sustainable development. DeFries was elected as a member of the U.S. National Academy of Sciences, one of the country's highest scientific honors, received a MacArthur "genius" award, and is the recipient of many other honors for her scientific research.
DeFries is committed to linking science with policy, for example through her involvement with the  Environmental Defense Fund, Science for Nature and People, World Wildlife Fund, and reconciling conservation and development in central India.
Columbia Climate School Leaders